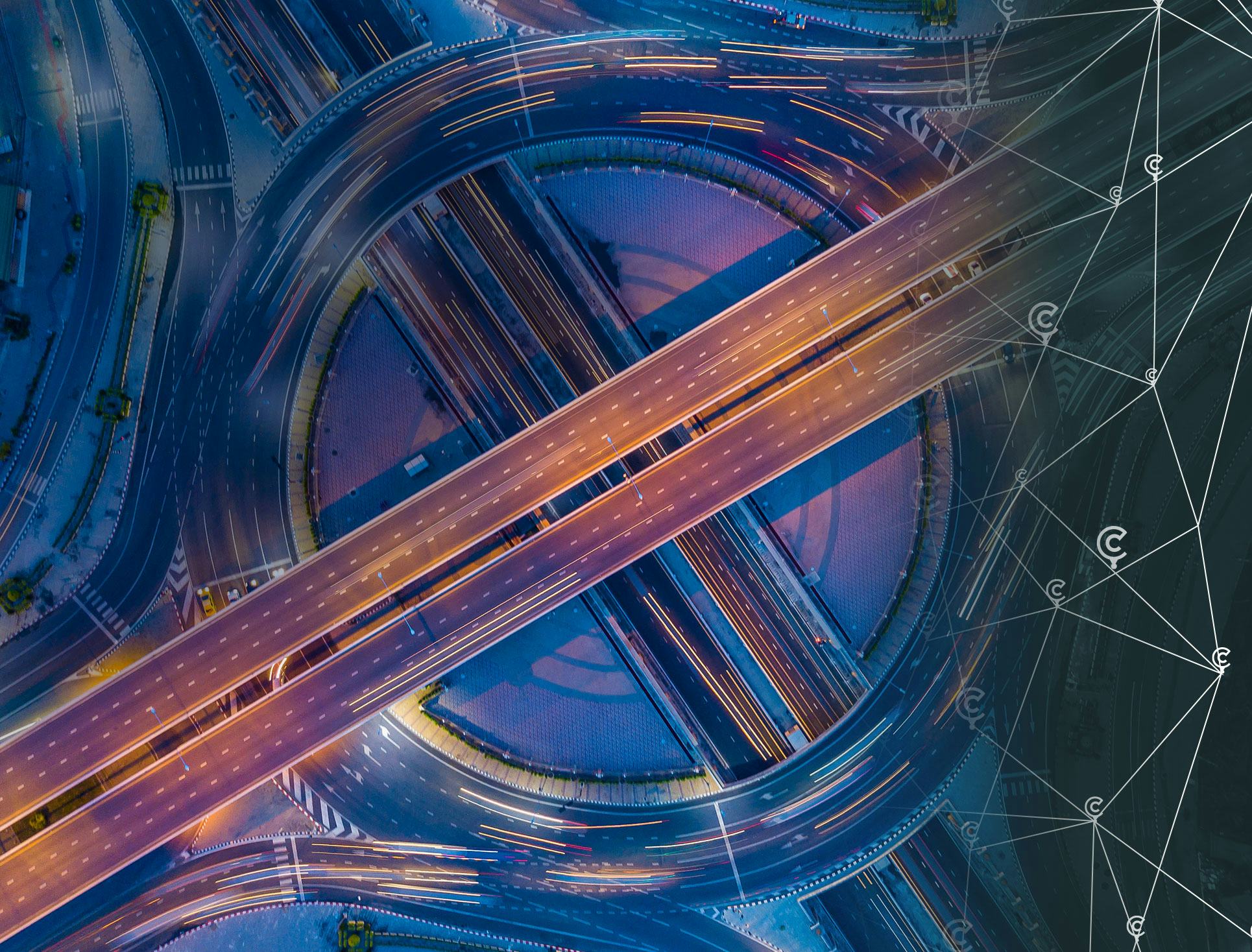 60

Chargespot points under construction
What is Chargespot?
Chargespot is an innovative service that offers you access to one of the largest chargers' network in Greece and at the same time to the largest chargers' network (Hubject) of Europe, with more than 250,000 charging stations.
It's very simple! Through the application that you can download for free from Google Play or App Store, you gain full control of your "smart" charges. You can find the available charging spots and charge your car easily, economically and with safety.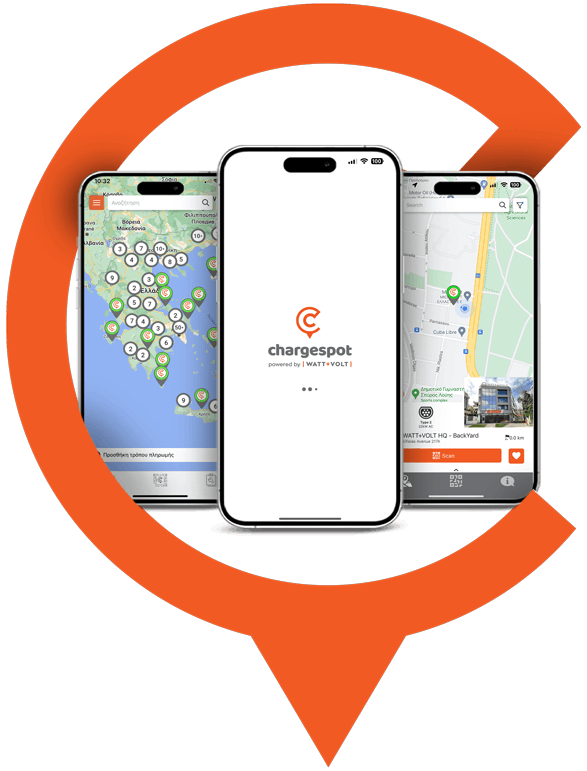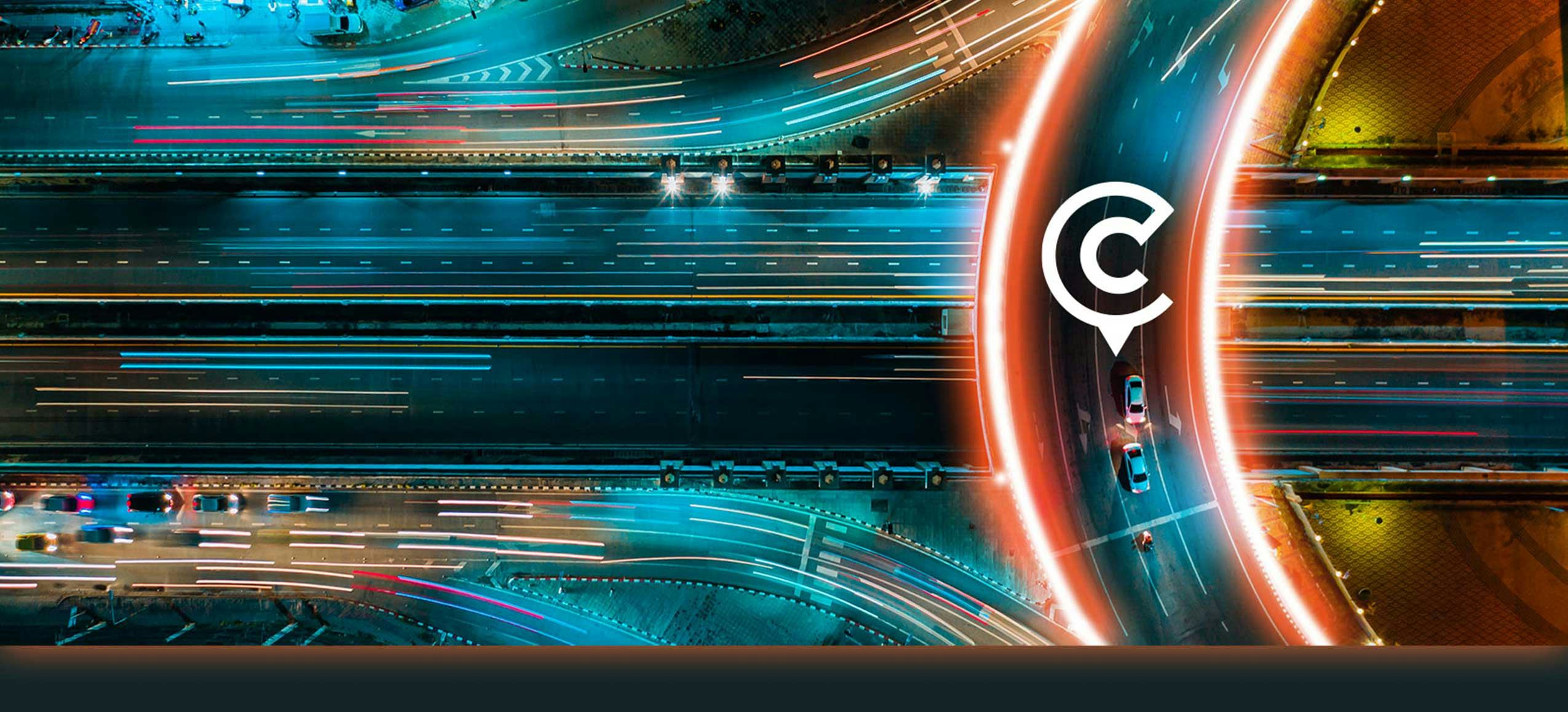 At WATT+VOLT we imagine a humane future and so each and every of our actions aims at leaving its ecological footprint to the next generation. Motivated by innovation, but also by our desire to be active in what the new era requests, we actively support the power of electromobility, giving "breaths" of optimism to our environment.
With Chargespot, our own integrated solution for the future of electromobility, we offer end-to-end solutions to EV owners, but also to the businesses members of the Chargespot network.
Come to Chargespot
Choose your own Chargespot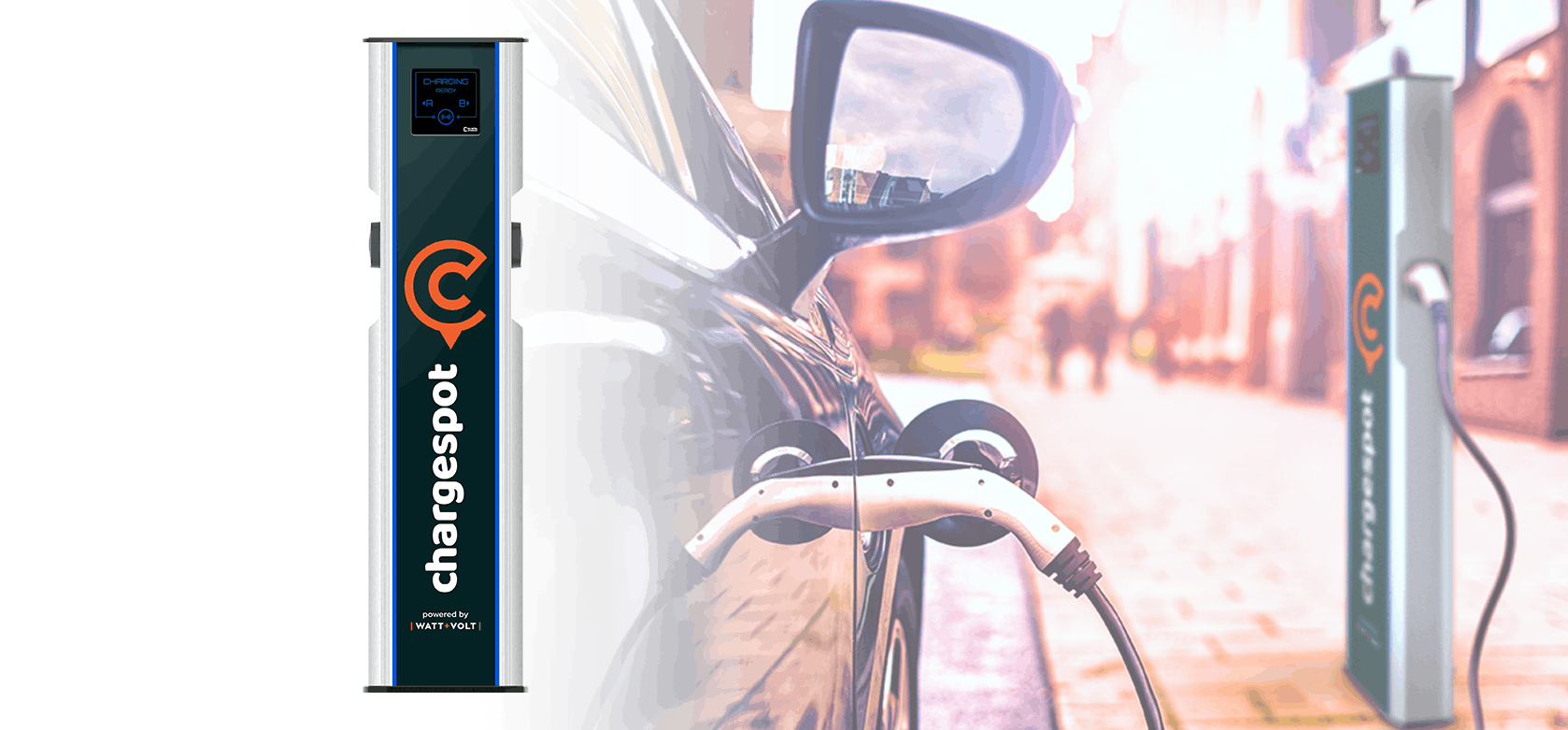 Chargespot Business Public
Do you own a business and want to become a member of the Chargespot network by acquiring chargers for public use?
Learn more >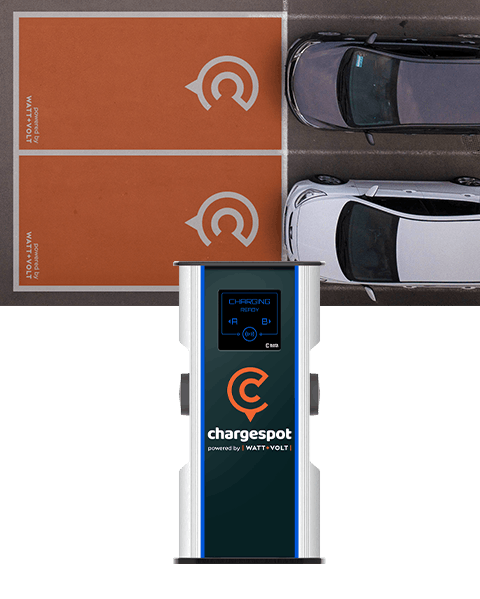 Chargespot Business Exclusive
Do you have a business with a fleet of electric cars and wish for the optimum management of their charges?
Learn more >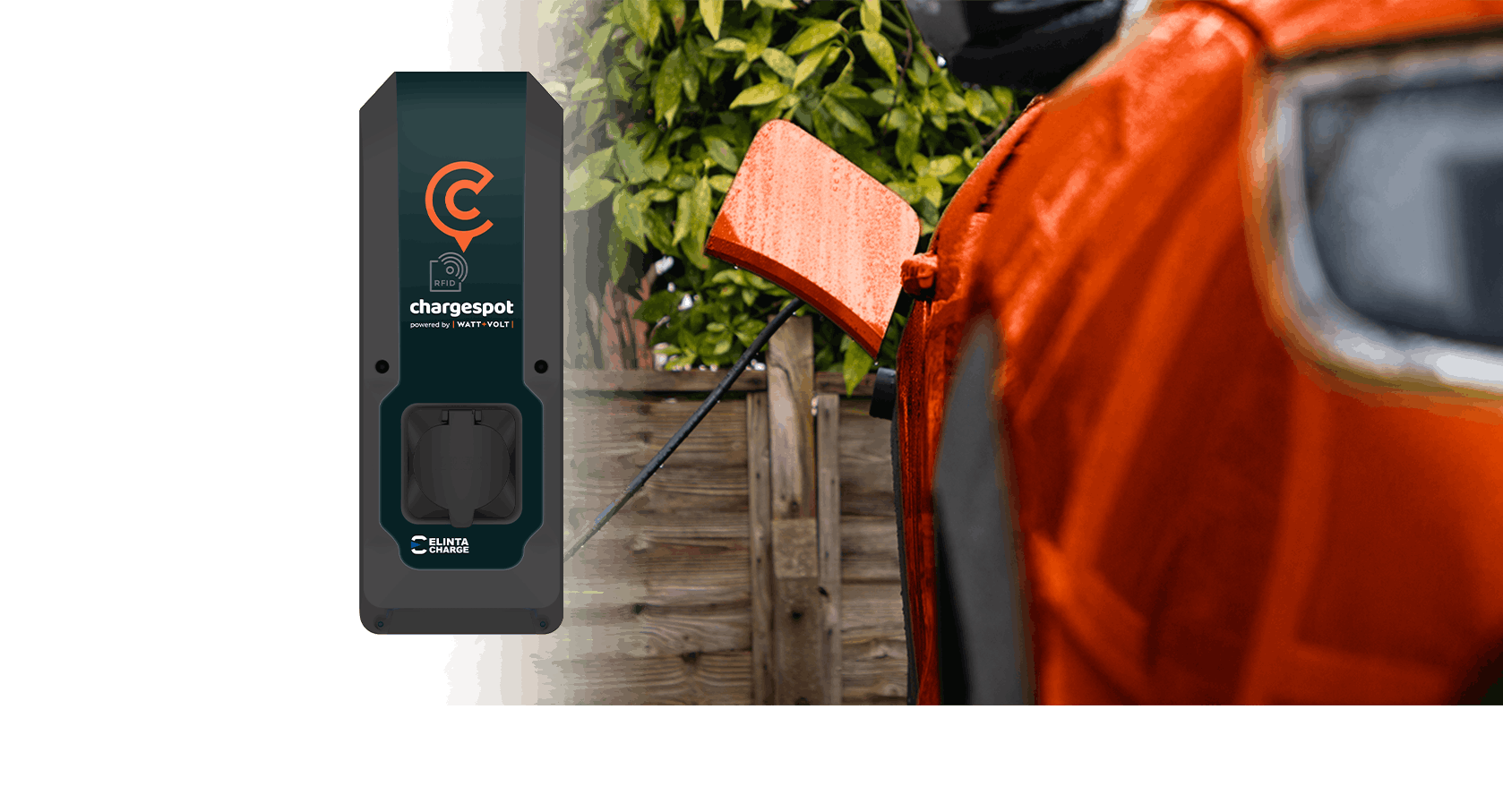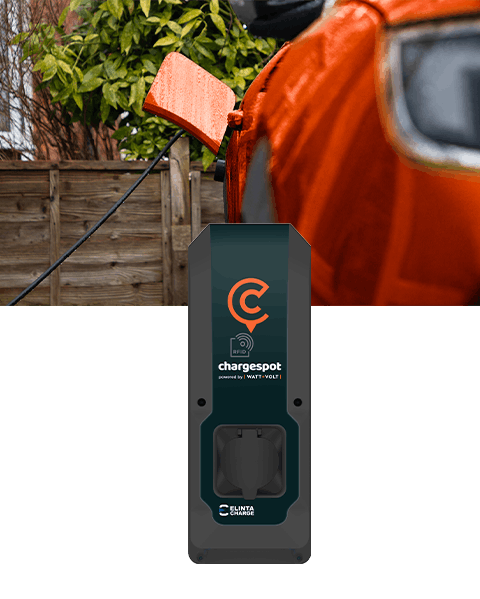 Chargespot Home
Are you an EV owner and want to have the control of charging at your own place?
Learn more >
Chargespot network partners