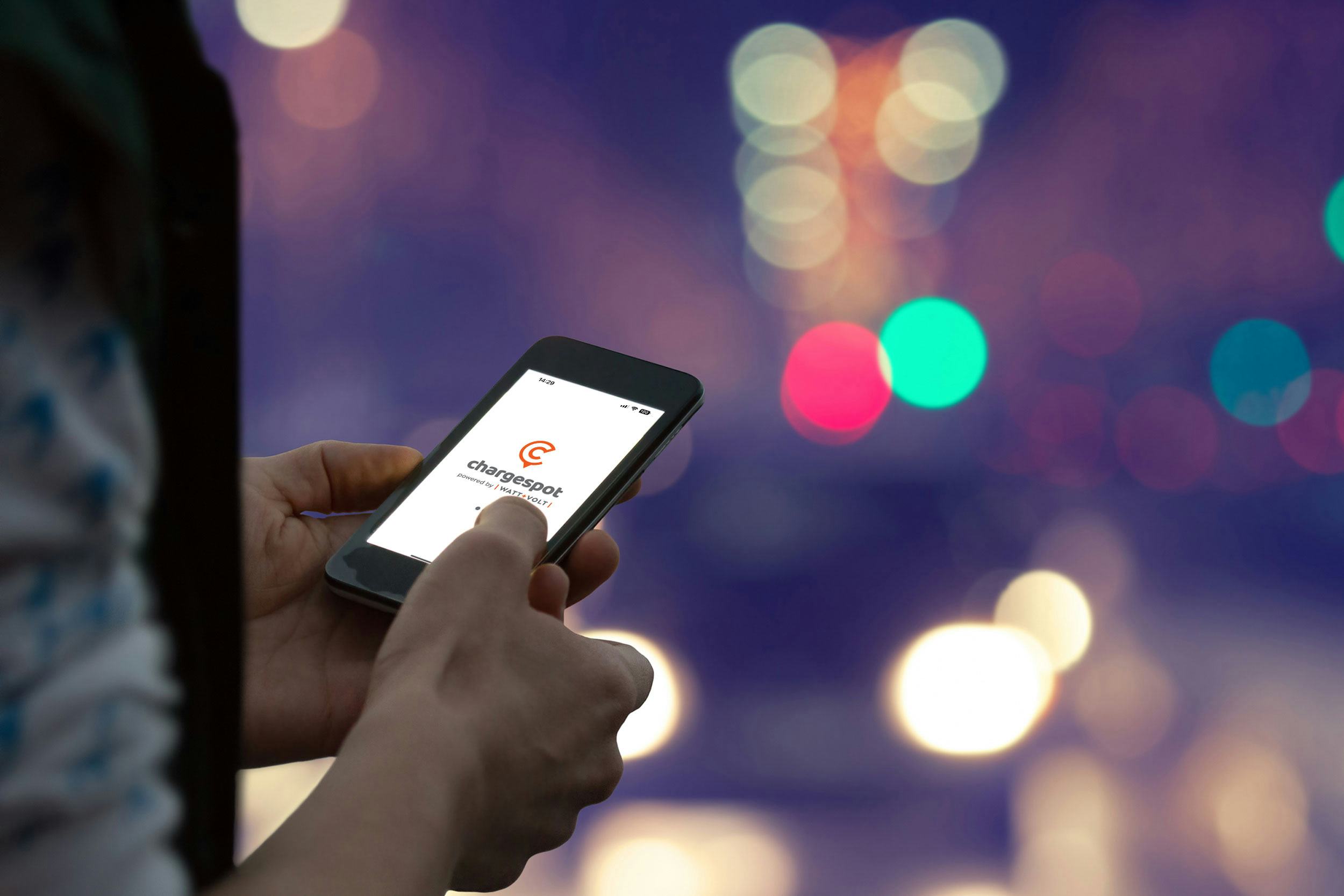 Discover the pioneering Chargespot application
At WATT+VOLT we actively support electromobility and offer you the Chargespot chargers' network. Explore the world of electromobility via your mobile through the Chargespot application.
With Chargespot application, which is available totally FREE on the Play Store or App Store, you can find the available charging spots and charge your car easily, economically and with safety.
The application gives EV owners access to thousands chargers in Greece and abroad by simultaneously gaining the full control of their "smart" charges.
Now that you have downloaded the application, you are ready to charge >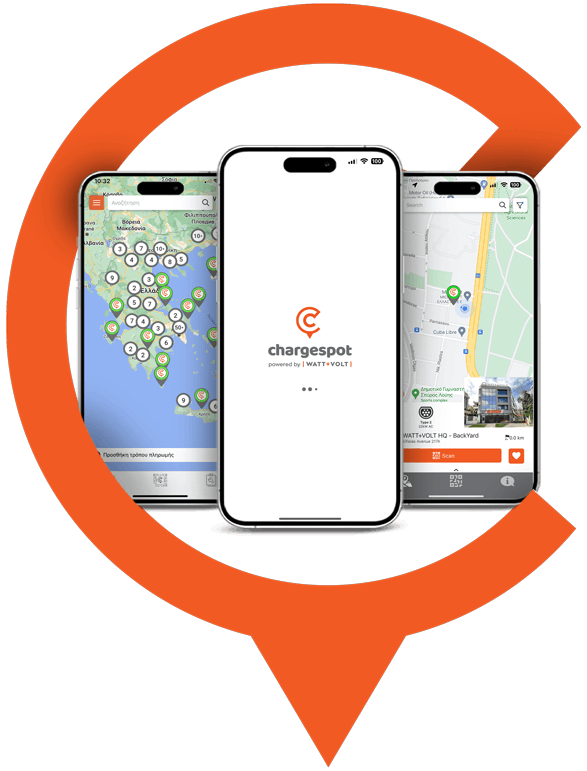 Real-time charging information and direct  - easy payment
Competitive charging prices
Personalization through the creation of your own profile
Access to previous charges for history recording
Addition of charges to "Favorites" so that you can find them easily and quickly
Personalized RFID (Radio Frequency Identification) cards for contactless charges even without the use of the application
Update when charging reaches 80%
Update when charging is complete