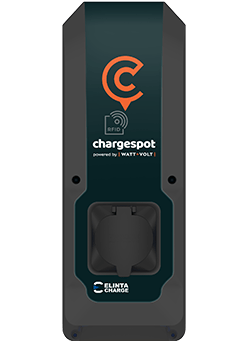 Elinta
Elinta HomeBox Slim Plus
22kW
Single outlet charger available with different features (e.g. compatibility with the OCPP 1.6 communication protocol, RFID), different ways of connecting to the platform (Ethernet, wi-fi) and Dynamic load management, with a built-in 5-meter cable and a combination of all the above features.
It is wall-mounted, has built-in DC leakage protection and a digital energy meter.
Connection with car: Mode 3 charging (max. 22kW).
Technical Characteristics >