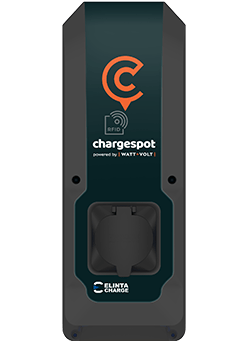 Elinta
Elinta HomeBox Slim
22kW
Single outlet charger available with different features (e.g. compatibility with the OCPP 1.6 communication protocol, RFID), different ways of connecting to the platform (Ethernet, wi-fi) and Dynamic load management.
In addition, there is the option of upgrading to the Elinta HomeBox Slim Plus 22kW model with a built-in 5-meter cable and a combination of all the above features.
It is wall-mounted, has built-in DC leakage protection and a digital energy meter.
Connection with car: Mode 3 charging (max. 22kW).
Technical Characteristics >