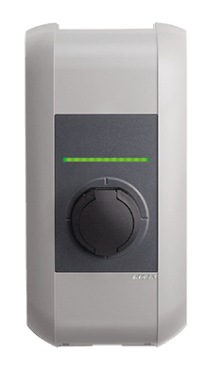 KEBA
KEBA x-series
11kW / 22kW
It has an integrated DC leakage protection, as well as integrated 4G* or Wi-Fi for connection with charging platforms.
It produces maximum power of up to 22kW and is appropriate for wall-mounted installation.
Car connection: Mode 3 Charging (max. 22kW)
* Compatible with communication protocol OCPP 1.6, for subsidy with "Kinoumai Ilektrika".
Technical characteristics >