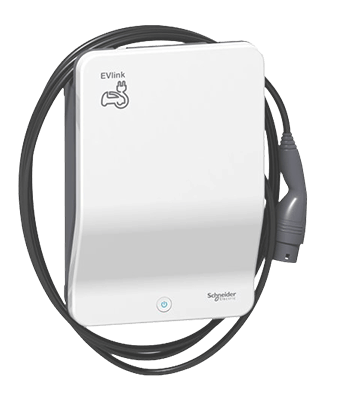 Schneider Electric
Schneider Electric EVLINK Wallbox
7kW / 11kW T2
It is wall-mounted, easy to use, resilient and "smart".
It is appropriate for daily use and can be placed in any area, internally or externally.
You just connect your vehicle to the charging station and the charging starts automatically. The charging can be interrupted and then resumed by using the Stop / Start button.
Car connection: Mode 3 Charging (max. 7kW/11kW).
Technical characteristics >